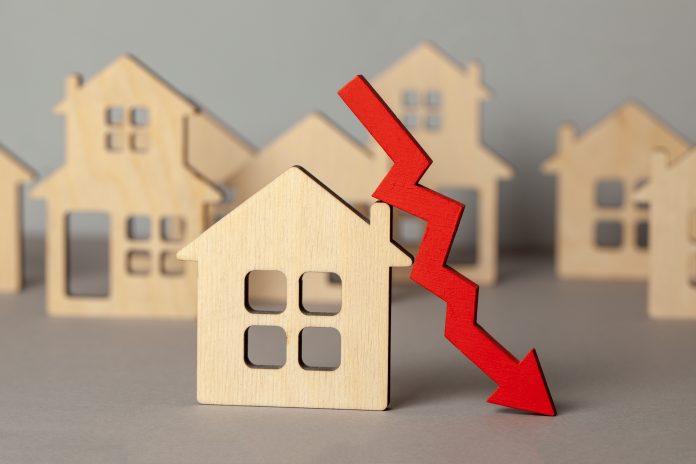 Home prices are falling for the first time this year, but experts believe the drop is due to the holidays, not price increases.
UK house prices fell for the first time this year. Rightmove said the average price of a UK property fell to £365,173 in August, a decrease of 1.3% or £4,795.
Are economic conditions or summer distractions to blame for the decline?
Are economic conditions or summer distractions to blame for the decline? Experts argue that it is the latter.
Summer holidays have caused UK house prices to fall
Why are UK house prices falling? Summer vacation distractions can be a good answer.
Rightmove reports that price falls are common in August. In fact, housing prices are decreasing by 1.3%, which is the same as the average decrease in August over the last ten years.
Instead, people prioritize their summer holidays. Individuals who want to move are distracted by their summer plans and put their moving house on hold until the fall.
Then there are those who want to sell quickly. On average, it takes 136 days to complete a sale. Some new sellers are pricing their homes more quickly to secure a buyer, avoid the long buying and selling process, and move into their new home by Christmas.
A price reduction is expected this month
Tim Bannister, director of property science at Rightmove, offers further insight: "Prices are expected to fall this month, as the market returns to normal seasonality after two years of stress and many house-seekers are distracted. Summer holidays. Indeed, for those who can, this could be their first summer holiday abroad before the outbreak.
"Sellers looking to move quickly or want to move quickly this year will be bidding competitively to find a suitable buyer quickly, with some hoping to complete their move in time to enjoy Christmas in their new home.
"To achieve this this year, they will have to beat the average time between accepting an offer and completing a sale of four and a half months. Nevertheless, we expect price changes to continue at a normal seasonal pace for the rest of the year, meaning we'll end the year around 7% even with broader economic uncertainty.
Interest rates increased from 0.5% to 1.75%
Of course, the sixth consecutive increase in interest rates, this time from 0.5% to 1.75%, will undoubtedly affect home buyers.
As the cost of living increases, individuals looking to buy may be rethinking what they can borrow and pay each month.
Currently, the imbalance between supply and demand continues to be the biggest player affecting demand outside of seasonal trends. This imbalance remains significant even as demand declines and supply shortages improve.
This month, buyer interest in the 2021 market was down 4% but up 20% from 2019.
Additionally, new listings increased by 12 percent over the same period last year, but this is still down 6 percent in 2019. Available inventory decreased by 39 percent in 2019.
A number of indicators point to activity in the market continuing to cool off from the highs of the past two years.
"Several indicators point to activity in the market slowing from the highs of the past two years. The impact of interest rate hikes will gradually filter through the rest of the year, but the data currently shows that they are not having a significant impact on those who want to move.
"Demand has eased to a degree and now there is more choice for buyers, but there are two imbalances and the extent of this imbalance will prevent prices from falling significantly this year. For those who are concerned about the increase in interest rates, to understand what they can afford to borrow, get a loan in principle during their moving journey and assess what they will get. "It's important to know what they're worth. You can pay them every month," Bannister added.
August marks 20 years since RightMove began producing its home price index. Over those 20 years, the national average asking price more than doubled (+134%), from £155,994 to £365,173, outstripping wages and general inflation.
editor Recommended Articles