More than 1,500 council homes previously sold through Right to Buy have been returned to local authority ownership under a scheme launched by London Mayor Sadiq Khan last year.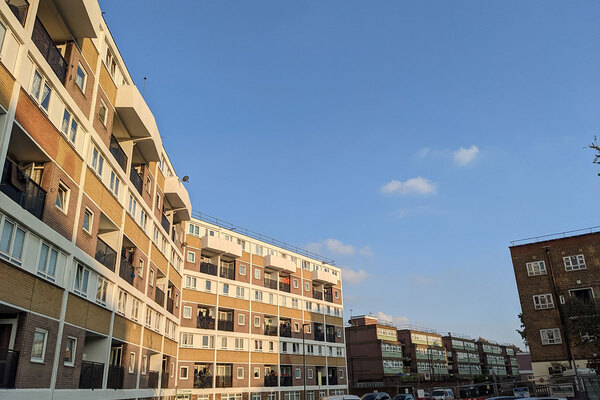 Image: Lucy Brown
Sharing
---
Over 1,500 homes sold through right to buy back into council ownership under @MayorofLondon #right to buyback plan
---
The Mayor's Office today announced that 1,577 homes across the capital's London boroughs have been or are in the process of being restored since the 'Right to Buy Back' initiative launched in July 2021.
Of these, 908 will be converted into social tenancies and the remainder will serve as temporary accommodation for homeless families.
By far the biggest allocations went to the London boroughs of Hounslow and Newham, which bought back 574 and 408 properties respectively.
Of those bought in Hounslow, 19 have been earmarked to house refugees fleeing Afghanistan under a plan unveiled by the Taliban after they seized power last year.
In total, 14 London boroughs will receive the scheme from 20 July, with Lewisham (100 homes), Hackney (86), Havering (79) and Camden (75) also significant beneficiaries.
Lewisham Mayor Damien Egan said Right of Return was "already making a big difference" in the borough.
"We've been able to bring housing back into public ownership, helping to house families on our housing demand list, many of whom are waiting in hostels and B&Bs," Mr Egan said.
Of the £152m allocated to date, £85m has come from the £4.8bn Affordable Housing Program 2016-23, with just under £67m from the capped Right to Buy receipts.
Local authorities play up the right to buy back money in the way they plan for new development.
In the last financial year, 1,756 London council homes were sold through Right to Buy, up from around 23,000 over the past decade.
Only about 14,000 replacements have been received through Right-to-Buy Receipts, according to the mayor's office.
Despite sales falling in recent years, more than 300,000 London council homes have been lost to the private sector since the policy was introduced in 1980.
A survey by Inside Housing found that 40% of homes sold through Right to Buy were owned by private landlords.
Mr Khan said: "For more than 40 years, London's expensive council houses have been disappearing into the private sector, rarely replaced.
"As Mayor, I have consistently focused on stemming the tide and replenishing London's social housing stock," he added. "Thanks to my intervention, I am heartened by the enthusiasm I see from boroughs across London to build new council homes and use Right to Buy – bringing council building to levels not seen since the 1970s.
According to the terms of the right to buy back, all houses bought by him must meet the government's decent housing standards.
The mayor's office said the initiative would help Mr Khan's recent pledge to create 20,000 new council homes by 2024.
An additional £1m of revenue funding was launched earlier this year to increase the short-term capacity and resources of council houses to boost purchases raised by the Right to Buy Fund.
Mr. Khan's office said that eight districts have qualified for this funding, details of which will be announced soon.
"These boroughs will receive grants to help hire new staff, develop the domestic skills and capacity of staff buying these homes and cover technical services to help transition homes from market to council ownership," a statement said.
Sign up for the development and finance newsletter